4.8 star rating
4.8
5688 Reviews
(4929)
(464)
(188)
(60)
(46)
Too long!
Review by Lizzie on 8 Jul 2020
review stating Too long!
I love the fabrics, but could you make the long skirts a tad shorter? Like maybe just below the knee?
Comments by Store Owner on Review by Lizzie on 8 Jul 2020
Hi! We offer two different sizes! Mini and Ankles!
Let us know if you need help with an exchange! :)
Beautiful, all three gorgeous on both sides!
Review by Carrie on 6 Jul 2020
review stating Beautiful, all three gorgeous on both sides!
After reading some customers received colors not indicated, I was hesitant but purchased anyway. I'm so glad I did. I got in the colors I asked (purple, teal, turquoise, spring colors). The purple mini & teal mini were even complimented by my 3 year old! Both sides of all 3 skirts are colors I wear. I am very happy. I wish I could post pictures!
Comments by Store Owner on Review by Carrie on 6 Jul 2020
Good to know! I am happy that we did not disappoint. Thank you for your feedback :)
Problem with sizing guide
Review by Sarah N. on 27 Jun 2020
review stating Problem with sizing guide
The skirts are gorgeous, as many people have already said, however I do have a complaint. I ordered the "plus" size which is supposed to fit size 8 to 20, according to the sizing guide on the website. The skirts that arrived were for sizes 14 to 20, which means they are too big for me. I'll add a new hole to the waistband of the skirt so it'll fit properly which won't be difficult, but I did find that a bit annoying that the sizing guide was misleading and there's size ranges within the size options on the website.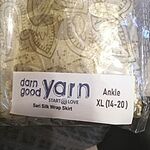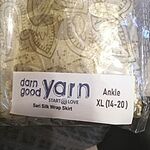 ALWAYS A PLEASANT SURPRISE!!!!
Review by Kim S. on 26 Jun 2020
review stating ALWAYS A PLEASANT SURPRISE!!!!
Can't say I'm not 'hooked' & alwways look forward to the next intriguing deal to entice me to order again.
I JUST LOVE SURPRISES!! If you do too, then enjoy a mystery skirt adventure & support a GREAT cause, not to mention have LOTS of comfort & wardrobe flexibility with these lovlies!
SO MANY ways to wear these skirts, it's like 'playing dress up' grown up style, but dont forget kid sizes also!
Thanks DGY for making it fun & mysterious to dress up beautiful & 'play again as a grown up'!!!
Comments by Store Owner on Review by Kim S. on 26 Jun 2020
Sari Skirts + Me: A Love Story
Review by Wendy S. on 25 Jun 2020
review stating Sari Skirts + Me: A Love Story
I have several DGY skirts, and I have never received one that I wasn't just crazy over. The anticipation of opening the package and being surprised is almost as important as the skirts themselves.
Mine have all been super soft, richly dyed and the layers were all well-coordinated. Very few flaws, such as miscolored spots, tiny tears, etc have been found, and most get lost in the movement and color of the skirt. The requests I've made for color, sparkle, etc were all honored, but I will say put your most important descriptors in ranking order (eg turquoise, sparkly, floral, etc), as it seems to be interpreted in order of priority, in my case, anyway.
I've worn them dressed up and dressed down and I never fail to get compliments on the skirts. I like to point out the fact that the company helps women support themselves, as that was one of the deciding factors for me. ❤✌

**I have tried to upload a good representation of the colors, patterns, fabrics, and embellishments that I've received so far. I used flash so that the sheen of the various skirts and the woven designs would (hopefully) show up well.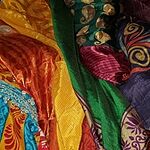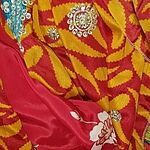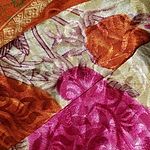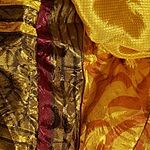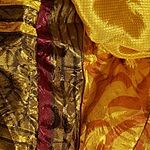 +7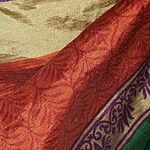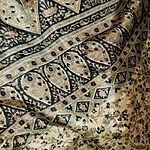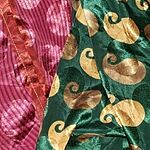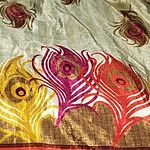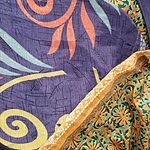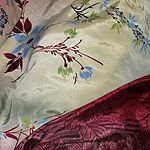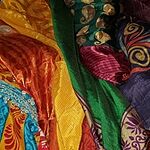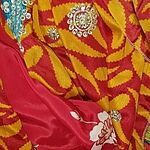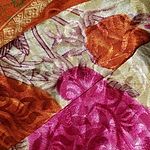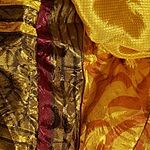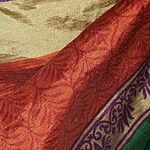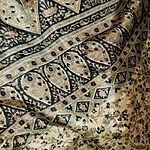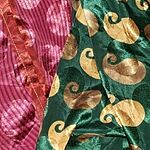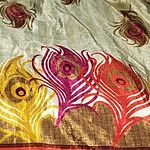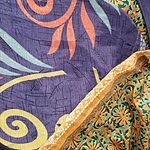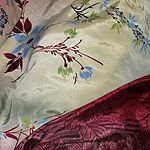 Comments by Store Owner on Review by Wendy S. on 25 Jun 2020
What a beautiful love story!! I'm so happy to hear you've found your one true skirts :)
Mystery Mini
Review by Wendy S. on 25 Jun 2020
review stating Mystery Mini
This was my first mini, and I'll definitely order more. It hits at the indentation of my knees, and therefore is a very flattering length. For reference, I am 5'6" and high-waisted.
I asked for orange, and I got it! It is fluttery summer perfection! Well coordinated and one of my favorites. 🧡🌞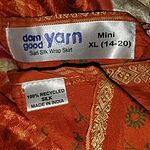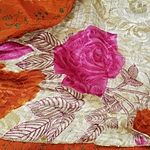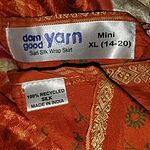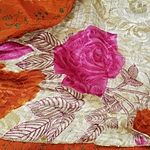 Comments by Store Owner on Review by Wendy S. on 25 Jun 2020
I'm so happy that you're loving your skirt!
LOVE These Skirts
Review by Kelsey H. on 24 Jun 2020
review stating LOVE These Skirts
Beautiful skirts, great quality, versatile, excellent customer service. I can't speak highly enough about them. I love every single skirt I have gotten, even the ones I wasn't sure about in the beginning (they grew on me and some are now my favorites!).
Jennifer H.
5 star rating
I love the majority of
Review by Jennifer H. on 20 Jun 2020
review stating I love the majority of
I love the majority of the skirts I've bought from DGY over the past couple years. Only 2 out of 13 I won't wear. It took me awhile to figure out my size. Goddess ankle long layer is too long for 5'4" and had to be hemmed. XL ankle actually fits me with enough overlap to feel secure at 300 lbs, so very generous sizing. I finally got all the colors I wanted, and only slightly disappointed that I never got birds or animals in the print even though I asked for them. Because the skirts are chosen for us, and we don't always get what we ask for in the comments, I won't gamble again for those prints. Even the ones I received that aren't in the colors I requested are still beautiful skirts and I have ended up wearing and liking some of the ones I would not have chosen. The 2 ones I won't wear are a goddess mini where the long layer that I don't like is too prominent due to the length, and a goddess ankle which I don't like the short layer and the long layer is too long for me.
Q: Can I call and order over the phone?
A: Sure! We love to help people with orders over the phone. We are a small group so don't often answer the phone but leave us a message and be sure to tell us a good time of day to call!
Q: I would like to be able to choose individual skirt colors when I order a three-pack. I know you o not have this option as of now. Will that be possible in the future? For example, I would like to be able to get one in blues, one in purples, and another in greens. Also, I would like to be able to say, "May I have one as close to possible as #2 on the clothesline photo?" Could we ever do that?
A: Hi Sparrow! Our skirts are very unique, each to their own so the option to say you want one like the one on the line is not likely. However, we do love to try to honor color passions for people so please put preferences in your order notes!
Q: my bowl has not arrived and I got no confirming email of purchase...pls advise
A: Hi Francine! Do you have an order # that I can reference for you?
Q: Hi,
I am going to Nepal soon, and these would be great for traveling. I am 5'4" and 174 lbs. So basically, I am a size 12. Which size skirt do you recommend I purchase to get the most use out of it in all its forms? (PS, ankle length)

Thank you.
Q: On that 3 pack, Im only 5'1" so there is no way ankle length skirts would work. Is there a way of getting 3 short skirts instead of 2 ankle length & a short? No point in buying 3 if I cant use 2 of them
A: Absolutely! By default we send 2 ankle lengths and 1 knee length. If you would like all of them to be knee length; there is a notes section at checkout where you can input your preferences of lengths and color. We'll do our best to honor those preferences to make sure we give you skirts you'll LOVE :)
Q: I'm 5'11" do you have any 38" long
A: Hi Cher, currently we do not have that length available but it is great feedback and I will pass it along to the team!
Q: How long is the child size skirt, I would like a long skirt but I'm only 4'10" and a size 0-2
A: The child long is 33" long and the mini is 20" long
Q: I'd love a 3 pack of silk skirts. Any chance you could send me 2 of the child size and one mini? I'm 5'2" and I think 33 inches would be a perfect ankle length for me.