4.7 star rating
4.7
7 Reviews
Easy and beautiful pattern
Review by Alice S. on 7 May 2020
review stating Easy and beautiful pattern
The yarn is very soft but u get blue dye on ur hand but who cares. The pattern is very easy to follow, all in all very pleased.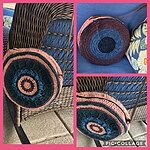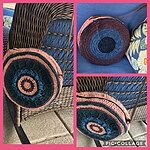 Love the mandala design!
Review by Shanna D. on 12 Jan 2020
review stating Love the mandala design!
This is one of my favorite projects.
Works up nice.
Review by Adina J. on 7 Aug 2019
review stating Works up nice.
I love working with this yarn. The only reason for 4 stars is when I purchased the fields of green it is not like the picture and I was try to match some I had ordered before. The greens were on the blue tones.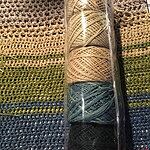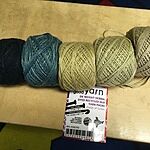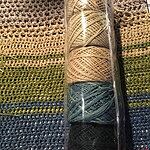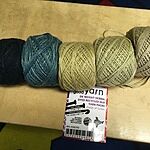 Beautiful
Review by Karen M. on 6 Aug 2019
review stating Beautiful
The pattern is super cute and easy to follow, and the herbal dyed yarn is so soft and nice to work with. The colors are rich and have beautiful depth to them once worked up. You have a good amount leftover from this pattern, too.
Lovely colors
Review by Janice Y. on 20 Jun 2019
review stating Lovely colors
First time trying herbal dye yarn and loving the colors. Haven't made the bag yet but I know this will look great.
Fun project
Review by Jamie E. on 14 Jun 2019
review stating Fun project
I'm looking forward to making this bag. I love the yarn and the fact that I can decide which colors go where in the pattern to change its look. I am disappointed that the kit does not come with a zipper or strap to complete the bag. This makes it feel less like a kit and more like free pattern with yarn purchase.
Circle Banjo Bag Crochet Kit
Review by Barb C. on 1 Sep 2018
review stating Circle Banjo Bag Crochet Kit
Sorry, I haven't had a chance to even really look at it much less dig in and start it!
Q: Is strap and zipper included with kit?
A: Hi there!
With this kit you receive the yarn and the pattern. but the zipper and strap are not included !