5.0 star rating
5.0
7 Reviews
This turned out perfect
Review by Bobbie L. on 7 Oct 2019
review stating This turned out perfect
Great pattern, easy to follow. Loved how it turned out.
Love it
Review by Emily G. on 3 Oct 2019
review stating Love it
I purchased the pattern and made quite a few of these. I gifted some of them, the photo you see is the one I kept. This was easy and fun to make and gorgeous results!!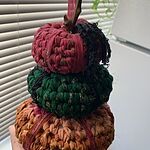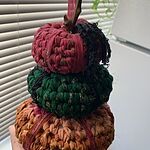 Harvest decor
Review by Laura on 8 Aug 2019
review stating Harvest decor
Fast and easy. Any color combination is fine . Great for beginners .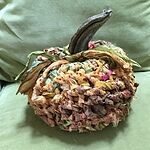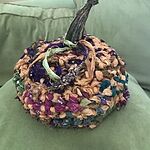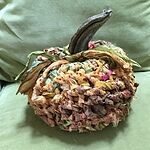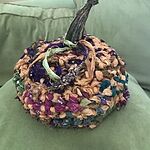 Best. Gift. Ever.
Review by Hillary B. on 6 Nov 2018
review stating Best. Gift. Ever.
Made the monthly Darn package a birthday gift for my sister, and I get the best thank you notes each month. She's happy, which makes me a happy customer.
Comments by Store Owner on Review by Hillary B. on 6 Nov 2018
Hi there! Thank you so much for the positive review. We really appreciate you taking the time out to share your experience with us. We count ourselves lucky for customers like you.
Michelle A.
5 star rating
Cute pattern!
Review by Michelle A. on 4 Nov 2018
review stating Cute pattern!
Oh I love this adorable pattern! The textures and colors are so cute! It was easy to follow and came out great!
Cute name
Review by Chris L. on 4 Nov 2018
review stating Cute name
Fun pattern to work
Clever pattern
Review by C Z. on 4 Nov 2018
review stating Clever pattern
Clever pattern