4.9 star rating
4.8
20 Reviews
Colors
Review by Anita W. on 6 Mar 2020
review stating Colors
Love the colors just need the right yarn to go with it and enough of the correct colors
Gorgeous colors and super duper soft
Review by Kristen M. on 16 Feb 2020
review stating Gorgeous colors and super duper soft
I got Nube in Solis and it's a beautiful blue and green dyed roving fiber perfect for hand spinning. The colors range from dark to light and remind me of seawater. There are two things I will say:
1. Merino fiber is soft and therefore slick, it needs a lot of twist to hold together. Therefore, I wouldn't recommend this for absolute beginners.
2. Pre-draft this fiber before spinning. It arrives tightly braided and so the fibers are tightly bound together. It would be hard to draft while spinning as is.
Overall, I'm ecstatic to have this in my fiber collection.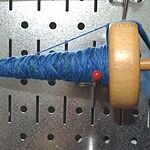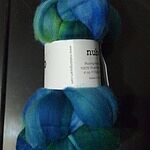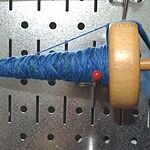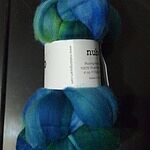 Got this for spinning
Review by Emily G. on 14 Feb 2020
review stating Got this for spinning
I got this for spinning and I like it, spins nice and no chunks. Overall great roving for spinning.
Delight to spin
Review by Kelly E. on 5 Feb 2020
review stating Delight to spin
This spins very easily and retains its lovely softness. The colors are fabulous.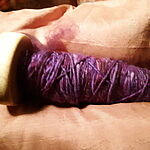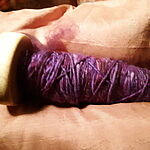 Soft, Colorful roving!
Review by Heather J. on 2 Jan 2020
review stating Soft, Colorful roving!
This roving was a perfect fit to add rich reds and purples to my wool felting stash. Some people have been confused that its not "yarn" - but the roving quality was exactly what I was seeking!.
Solis
Review by Jessica E. on 16 Dec 2019
review stating Solis
I loved the first one some much I had to get another. Loving it so much. I spun it and did a 2 ply.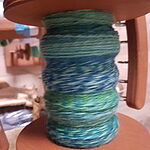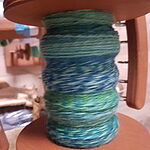 Beautiful!
Review by Lillie C. on 28 Oct 2019
review stating Beautiful!
The colors are out of this world! Spins nice and even once you get it going. :)
Patricia C.
5 star rating
Malabrigo Mine Yarn
Review by Patricia C. on 23 Oct 2019
review stating Malabrigo Mine Yarn
This Malabrigo yarn is so soft . Very excited to see how my spun yarn turns out
The colours are magnificent
Q: Is this actually yarn or roving? The description says both, but they are NOT the same. It looks like spinnable roving, but there is no indication of how much--roving is normally sold by weight, not by yardage.
A: Hi there! You are correct- the Nube is roving for spinning (but certainly isn't limited to only spinning!). There are just about 4 ounces in each unit/skein.
Q: Is this feltable, or is it superwashed?
A: Great question! This is not superwashed, and is feltable! I hope you love it as much as we do!

- Phil
Q: i'm dying to make a chunky, arm knit throw. would this roving work?
A: Thank you so much for reaching out to us! The Malabrigo Nube is beautiful wool roving! :) People have used it for arm knitting projects, but please note, as it is roving, it's super prone to pilling and felting (as is all wool roving). You can hand felt the roving slightly to prevent some of it. :)