5.0 star rating
5.0
6 Reviews
The buttons are a dark
Review by Michel B. on 23 Jan 2020
review stating The buttons are a dark
The buttons are a dark chocolate brown and just the right size - not too small, not too big
buttons
Review by Raye P. on 4 Jan 2020
review stating buttons
they are very pretty and are of high quity i like them very much
A great basic, and a good price
Review by Kristen M. on 9 Dec 2019
review stating A great basic, and a good price
These buttons are about 3/8" to 1/2". Think the size of a standard shirt button. I included a photo for reference with this review. These buttons are well crafted and there's over 100 in a package (so there's enough for several projects). I would definitely recommend this product and I would buy it again.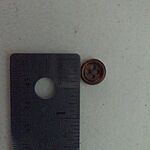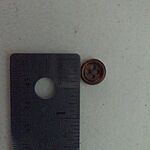 Cute Buttons
Review by Candy V. on 8 Oct 2019
review stating Cute Buttons
Got some of these wooden buttons with my $5 mystery add-on. Good size, will be useful for several projects.
Great basic buttons!
Review by Celia O. on 10 Mar 2019
review stating Great basic buttons!
These are great, basic buttons. They're classic and will work for so many projects.
Just perfect
Review by Troy K. on 4 Aug 2018
review stating Just perfect
Love everything about these buttons, n they are just perfect for the projects I will be working on. Thank you