4.9 star rating
4.9
33 Reviews
Love it!
Review by Patresa P. on 13 Dec 2019
review stating Love it!
I haven't used it yet, but I love the colors and the yarn itself. Looking for the right pattern to make something awesome!
Can't wait to use this!
Review by Celia O. on 2 Oct 2019
review stating Can't wait to use this!
I'm really excited to use this hemp yarn for shower scrubbies. The color is gorgeous and it makes me happy to be able to use something other than those plastic poufs!
it's fabulous
Review by Sue B. on 20 Jul 2018
review stating it's fabulous
and awesome..thank you..have a lovely day 🌸🌺🤗
Holi DGY pack
Review by Amy M. on 26 Jun 2018
review stating Holi DGY pack
Beautiful colors. I just do not know what to make with them.
Fabulous Find
Review by Kismet on 20 Apr 2018
review stating Fabulous Find
I'm so excited I decided to treat myself to this pack. The possibilities are endless and the yarns are so colourfully rich. Thank you DGY, for your unique and quality products and for your awesome customer service too!
Gorgeous!
Review by Donna G. on 8 Feb 2018
review stating Gorgeous!
Absolute eye candy! Luscious color and texture that I can't wait to work up.
Best ever!! Beautiful yarns sustainably sourced. Loving DGY!!!
Review by Marcie T. on 9 Jan 2018
review stating Best ever!! Beautiful yarns sustainably sourced. Loving DGY!!!
100 % A+ fantastic yarn selection and value. Gorgeous skeins of luxurious yarn in a variety of weights. I'm so looking forward to working these into pieces of art. Thank you so much!!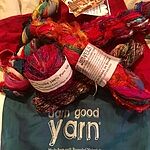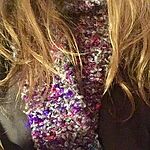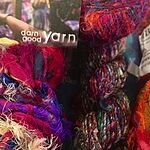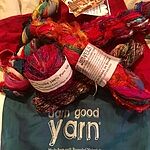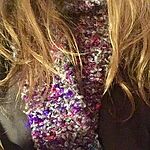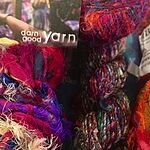 Comments by Store Owner on Review by Marcie T. on 9 Jan 2018
Yay! Thank you for much for the compliment. Enjoy!
Love my Yak Yarn!
Review by Ellen T. on 23 Nov 2017
review stating Love my Yak Yarn!
Just received 3 skeins of Nepali Yak Yarn! Yummy raspberry color! Can't wait to start knitting!
Q: I noticed for different pkg some have more skeins of yarn. How do you attach the new yarn
A: Some of our skeins have varying yardage but all are comparable when in a pack. We choose the BEST of what we have in stock to give you a great selection!
Q: On the blues and Holi, what is the yard of each skein?
I think both would make great scarves?
A: Hi Paulette! It will vary because the skeins are different yarns such as Blues: Best of the Blues includes 1 skein of chiffon, sparkle lace weight silk ribbon, gumball & sari silk ribbon. Lace Weight is often around 250 yards while the silk ribbon is about 40 yards. These would be amazing in scarves!