4.4 star rating
4.4
10 Reviews
Chunky yarn
Review by Samara B. on 8 Jun 2020
review stating Chunky yarn
I had some other chunky yarn in a lighter grey color that I made into a perfect blanket for my couch. I was even able to use my 25mm hook! (Yes I could have finger knit but wanted to use the hook 😉)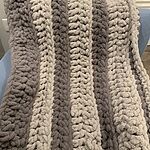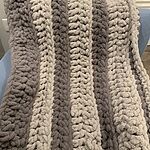 AMAZING VALUE!
Review by Jody D. on 15 May 2020
review stating AMAZING VALUE!
The bundle I got came with a book of sock patterns, and all 5 colorways of the Darn Good Yarn Hand Dyed Merino Wool Sock Yarn. I am in love! These are an excellent value, and a great way to help our favorite yarn supplier to clear out room for more new, great stuff!
Two books
Review by Amanda P. on 13 May 2020
review stating Two books
I got the mystery book bundle. One was knit the other was one on how to make money. I like the knit book and my boyfriend took the second book to read lol
Not as described
Review by Lisa R. on 3 May 2020
review stating Not as described
I usually love everything from DGY. The mini skirt and scarf are great. The kit I was to receive had two books, instead if one, and no yarn. The item was on sale, so I guess they were limited with it.
Learning to knit
Review by Joyce S. on 24 Feb 2020
review stating Learning to knit
It's going well. Love the book and the yarn.
Weaving book and bundle
Review by Michele A. on 7 Feb 2020
review stating Weaving book and bundle
Love the book and the ribbons for weaving. But sadly haven't started ye6! Too many wips.
Amazing yarns! Missed the mark with the book.
Review by Sally H. on 21 Jan 2020
review stating Amazing yarns! Missed the mark with the book.
Yarns are so soft! Such fun colors (even though some color ways I wouldn't have chosen myself). Already started using the yarn bowl!

Only disappointment (and a big disappointment it was) is that the book they bundled this with has only 1-2 patterns that can be done with this weight yarn... and it seems weird to do those patterns as they call for changing colors! Because each skein has its own variances in color (none provided were solid color skeins), it seems bizarre to switch skeins. The natural colorways are beautiful I'm sure! I wish the book better complimented the beautiful skeins.
Love it!
Review by Azaria R. on 17 Jan 2020
review stating Love it!
The book was a lot smaller than I expected but I love that too because it makes it easy to travel with. The stock yarn is gorgeous! I can't wait to buy more.
Q: Do all of these bundles come with yarn? The meditation and relax bundle doesn't show yarn so I wanted to be sure before I made my selection.
A: Hi there!

If you click on the tabs, a corresponding photo will show up. The ones with yarn photos are the bundles with yarn/s in it!
Thank you for checking!
Q: What are the fiber, the yardage, needle size and stitches per inch?
A: Hi there!

Here are the product specs:

Length/Weight: 32 yards/ 300 grams
Yarn Weight: 7- Jumbo
Yarn Material: 100% Polyester
Needle Size: US 17 or larger (12.75mm or larger)
Hook Size: US Q or larger (15mm or larger)
Gauge: K- 6 or fewer /4", C- 6 or fewer /4"
Physical Quality: Soft
How to clean: Hand wash, lay flat to dry

If you have other concerns, let us know!💜

-Claudia