4.9 star rating
4.9
14 Reviews
Total Chiffon LOVE!
Review by Cynthia S. on 10 Nov 2019
review stating Total Chiffon LOVE!
The chiffon bundle pack is an incredible value. Customer service read my note on colors and patterns and were spot on with fulfillment. Thank you!
Chiffon 10 pack
Review by RONDA P. on 22 Oct 2019
review stating Chiffon 10 pack
Love it! They even let you pick your colors. Just tell them in the notes and you will get what you need. Amazing! I love Darn Good Yarn!!!
👌🏼
Review by Audrey A. on 31 Jul 2019
review stating 👌🏼
👌🏼
Loving it!
Review by Lavila C. on 18 Jun 2019
review stating Loving it!
Very nice yarns. I can not wait to get started making wonderful things
Awesome colors
Review by Holly C. on 17 Jun 2019
review stating Awesome colors
I love that this company honors color requests. :) If you're sensitive to the smells some of the yarns have, mine arrived *without* the smell. (Hooray!)
Silk yarns
Review by Cynthia R. on 8 Jan 2019
review stating Silk yarns
I received beautiful silk yarns and 2 very lovely and well made silk skirts. I can hardly wait to weave with my yarns!
Chiffon ribbon yarn
Review by Linda on 11 Dec 2018
review stating Chiffon ribbon yarn
I'm addicted to this yummy silk! The variety of colors on each skein are like suprise gifts that I can't wait to unwrap and the warm feel of the ribbon on my hands is just magic!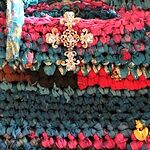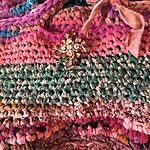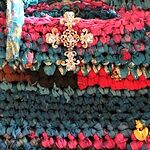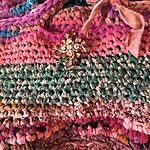 Perfect for my projects
Review by Valerie R. on 14 Aug 2018
review stating Perfect for my projects
Ordered this to make some market totes for my girls. It was as described and they came out beautiful. That being said, they required some work before beginning to clean up the frays, knot correctly, and there were some areas the material differed in thickness so much it was difficult to work. It is reclaimed material, work with it, be patient, enjoy and you'll have a beautiful end product. I did. Thank you.