4.8 star rating
4.8
178 Reviews
Favorite DGY to Work With
Review by Elaine W. on 15 Jun 2020
review stating Favorite DGY to Work With
The hand-beaded silk is probably my favorite of all the DGYs. The beads catch the light very nicely and it is interesting to see how it works up. Very soft but also strong. Doesn't snag like some of the lace weight yarns I have used.
Lovely yarn.
Review by Ginger F. on 25 May 2020
review stating Lovely yarn.
Lovely yarn.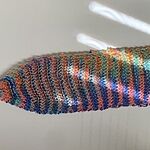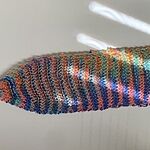 Soo worth it
Review by Rebecca B. on 14 May 2020
review stating Soo worth it
I've purchased 3 colorways in the beaded yarn, I really love how even stranded it is. Moody blues had a little unexpected purple, the after party was pretty, not as pretty as the photo on site but still pretty. The tidal pool is absolutely stunning. The yarns are soft, the beads are an added bonus that i decided to remove from 1 skein, still worked up beautiful without the beads
Great stuff
Review by Cynthia S. on 2 May 2020
review stating Great stuff
Lovely light weight nicely draping yarn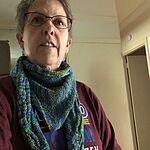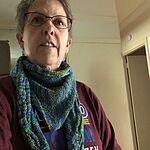 I needed this yarn to
Review by Areulia S. on 2 May 2020
review stating I needed this yarn to
I needed this yarn to finish a Granny Square Afghan
Gorgeous!
Review by Ashley M. on 23 Apr 2020
review stating Gorgeous!
I bought this to make a scarf for my mom and it's working up lovely. Hard to tell in the photo, but the beads catch the light for a little sparkle.
Beautiful and soft
Review by Reena M. on 22 Apr 2020
review stating Beautiful and soft
Still haven't done anything with it but bought a few more for my mum!
Fine Yarn
Review by Evelyn T. on 31 Mar 2020
review stating Fine Yarn
This lovely yarn is awaiting a project; meanwhile, it's being enjoyed for its fine texture, punctuated with the tiny beading. I think it will become a delightful small purse!
Q: I just ordered some of this yarn and would like to know what gauge/needle size are suggested? I'm ready and waiting!!!
A: Hi! Thanks for your purchase of this lovely yarn. I would recommend a size 4-5 or smaller where this is a fine yarn!
Q: Now that I have received my order of the beaded yarn, I am wondering what is the exact length of yarn in the skein. The chart above says 300 yards; wrapper on the yarn says 200 yards. A difference of 100 yards is sizable. I would be in a difficult situation if I was counting on the 300 yards, only to discover that I did not have enough yarn to complete my project. ??? Thank you.
A: Hi Knittenorr! Keri just measured and they are about 280 yds per skein!
Q: Because of the type of fiber and the price, I'm assuming the beads are glass. True, or are they plastic/polymer?
A: This is hand beaded yarn and the beads are plastic, Dot.
Q: it appears that the pastel beaded yarn is not showing up in the color choices Are you all out? If so will you get more in?
A: Hi Donna! All the colors we have are in the drop down menu. Are you referring to Rainbow Row? We do have that in the color options.
Q: Do you have pattern recommendations? I love this yarn but don't need more yarn in my life without a purpose! Thank you :-)
Q: The pictures don't really tell what their color is. I love the rich royal blue with hot pink and bright orange. What color is that? I don't want to order the wrong color.
A: Hi Peggy! Use the drop down box to see the name for each color. I believe that you are describing Party!
Q: Can I order 2 matching skeins of the beaded yarn in lace weight? I want the very pale pastel variegated colors.
A: Hi Linda! If you want exact match, I cannot say that will happen as this is not your standard dye-lot factory yarns. That being said, I have had tremendous success with getting matched yarns when I order all the skeins I need in the same order. This tends to mean the skeins are all from the same shipment and will be a great match! Also make a note in your order that you want them as close as possible and we will do our best to help you!
Q: Is enchanted forrest offered in the 3 skein pack?
A: I do not know if enchanted forrest yarn is offered in the 3 skein pack?
A: Yarn is lovely, just way to fine for me to knit.